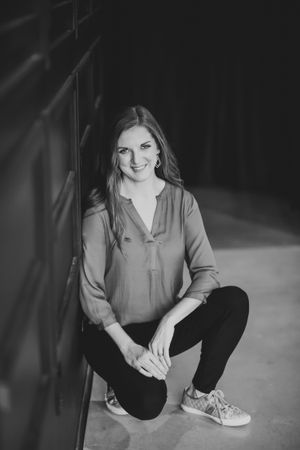 MILESTONE MUSIC
Welcome to Milestone Music, where we specialize in making Music for Moments that Matter!  Original music from Milestone Music is written, arranged, and recorded by Jennie Bangerter Larsen.  Other recording musicians are hired as needed to satisfy the requests of clients.  
Jennie Bangerter Larsen is a solo pianist and singer-songwriter whose music hints of Norah Jones, combining Jazz, Pop, and a little Folk.  That said, Jennie has a unique ability to match all sorts of musical styles, making sure her clients get exactly what they're looking for.   She currently lives in Houston, Texas, where she's come to love Contemporary Christian Pop as well as Country music.  Her kids are teaching her how to enjoy alternative rock, classic rock, and indie pop, and writing music for YouTube has widened her scope even further to include some 90s rock and orchestral film scoring! 

Jennie has been playing the piano for over 30 years and writing music for over 15 years. She has produced six solo piano albums of songs she arranged or composed.  Her music has also been featured on Ninja Kidz (a YouTube sensation!), History of the Saints (a TV documentary series), Onward Alone (a Contemporary Dance and Film project), and on various compilation albums.  She is a former director and accompanist for the Katy Youth Choir and directed an interfaith choir of 100+ singers in Katy, TX.  Jennie received her Bachelor of Music in Media Music from Brigham Young University in April 2004.  She and her husband, Shane, have 5 amazing kids who enjoy (sometimes...) rehearsing together in their family band, the Larsen Bandits!
Jennie loves writing music that moves people.  She loves hearing couples share their love story and then putting that story to music, creating a beautiful, fun, and completely unique song all about them.  Jennie has also been honored to write music in memory of loved ones who have passed on.  She loves healing hearts through music and using music to uplift and inspire.   In short, Jennie loves making Music for Moments that Matter.  
Click the Custom Love Songs or Memorial Music tabs to find out more about our music for special occasions, and listen to samples of music produced by Milestone Music in the player below.
0:00/2:48

0:00/5:55

0:00/4:12

0:00/3:16

0:00/7:01

0:00/4:15

0:00/3:22